Dr. Niket Kasar is the Best Psychiatrist in Pune. He is an expert psychiatrist who provides medical treatments for various forms of psychotherapy, counseling, etc.
Dr. Niket Kasar is One of the Well Known Psychiatrist in Pune for Relationship Problems, Sexual Addiction, Old Age psychiatric, Public Psychology, Child Psychiatrist, Development Psychology and more he is treating patients very well, he has rich experience as a Consultant Psychiatrist, De-Addiction Specialist, Sexologist and Life Fellow Indian Psychiatric Society as well as he started Sankalp Clinic with certain aims and goals in the field of psychiatry and behavioral psychology focusing current scenario in society.
Get effective treatment for your psychological problem by Dr. Niket Kasar. He is the best Psychologist, Psychological Counselor, Psychiatrist in Pune, and currently, he is working as a consultant Psychologist in Pune, Psychotherapist & Sexologist at Dr. Kasar's Psychiatric Clinic.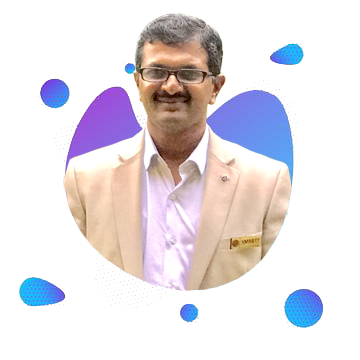 Dr Kasar understood my personality before I got to know mine. His tremendous calmness and understanding made me comfortable to talk about my issues. Dr Kasar and his team made me feel confident that I will overcome my mental issues. With their immense patience and hard work I am in a much better and happy place today!!.
Shikha
I was interning with the Sir and got to know alot abt the field n how to see a patient n have rapport. He is the best. I recommend my students to do the internship. Also Vijay sir, the clinical psychologist works with sir, he is very helpful throughout the process. Thanku sir for being with me
Pendharlar
I want to thank the doctor for seeing my mother who is all alone in Pune I live in allahabad I spoke to him on phone and he assured me to provide treatment for my mother I m very thankful to him for his help he is very polite and understanding.Thank you Sir so much
Usha
Dr. Kasar is a very good psychiatric Consultant he has a good ability to handle the patient in his /her bad condition. I will give them 10 out of 10 because of the way he takes care of my friend's problem it's really very great work done by him.
Sandeep
Dr. Kasar is a Senior Phychiachiatrist having more than 10 Years of Experience in helping thousands of people having serious psychiatric problems. Strong values and a solid work ethic have made him one of the best Psychiatrists in Pune.
Varsha
During our first visit itself, he was able to diagnose and in the next 2-3 visits our issue was resolved completely. During the course, he was continuously following up with us about the state of the patient, which was really helpful.
Sunil
"Depression is a common and serious medical problem that harmfully affects how you feel, the manner you think, and how you act. Providentially, it is also treatable. Depression causes feelings of sadness or a loss of interest in activities once enjoyed. It can lead to a variety of emotional and physical harms and can reduce a person's capability to function at work and at home.
It is a serious problem, but drugs are not the answer. In the long run, psychotherapy is both cheaper and more effective, even for very serious levels of depression. Physical exercise and self-help books based on CBT can also be useful, either alone or in combination with therapy. Reducing social and economic inequality would also reduce the incidence of depression."