Relationship Counseling Center In Pune – Dr. Niket Kasar's Psychiatric Clinic
Relationship counseling Most marriages are stressed with controversy and turn into a reason for suffering rather than love and happiness. The best solution to avoid divorce in today's circumstances is marriage counseling.
We as a marriage counselor in Pune will help you and your partners to identify and eliminate all types of disputes and develop a healthy relationship.
If you wish to help yourself and your loved ones to fight emotional problems, you can contact Dr.Niket Kasar the best Relationship counseling Center in Pune to bestow guidance, help, tips, etc. to the marital spouses in order to identify the problem and provide solutions to handle or overcome the conflicts.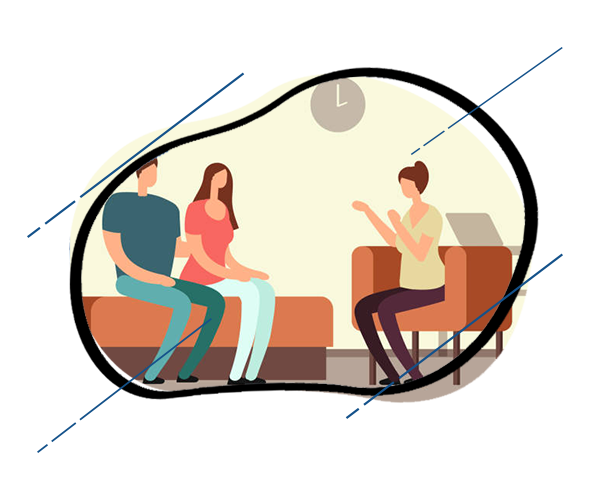 We are here to solve all these issues
Anger Management.
Borderline Personality Disorder -BPD.
Bipolar Disorder.
Chronic Impulsivity.
Coping Skills.
Domestic Abuse.
Dual Diagnosis.
Family Conflict.
Life Coaching.
Oppositional Defiance.
Peer Relationships.
Traumatic Brain Injury.
Behavioural Issues.
Career Counseling affected by the marital issue.
Chronic Pain.
Divorce.
Domestic Violence.
Emotional Disturbance.
Grief.
Obesity.
Parenting.
Self Esteem.